April 3, 2011 By The Blog Designer Network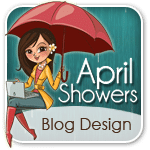 I love designing blogs and websites for everyone from the mom-preneur to the casual blogger. Using both Blogger and WordPress platforms, my team and I can customize a completely unique site for you with hand-drawn graphics or even an illustration to make your look 100% original. Plus, we have some amazing coding "masterminds" at work that can make your "what ifs" into realities! We also provide print services like business cards and invitations. Check out some of our work!
Click on any image to view!