August 2, 2012 By katieprice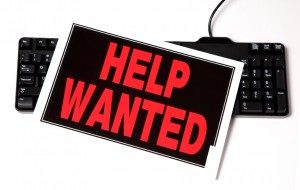 A Mommy's Blog Design Studio looking for 1-2 designers for Blogger and WordPress to join out team! Our work flow has picked up and we need more help. You will be hired as an independent contractor for A Mommy's Blog Design and the commission will be split 50/50 of the total purchase price.
We are looking for someone:
that can design and install for self-hosted WordPress.org blogs using the Genesis Framework with StudioPress's Child Themes
and/or that can design and install for Blogger.com blogs.
who can edit colors on .ai and .eps files. Not a necessary requirement but would be a plus. We work a lot with iStockphoto.com files and our Custom Illustrator's files. Sometimes colors may need to be changed to match the blog design – from eye color, clothes color, skin color, etc.
who has a design style similar to us. Pleases see our graphic and simple portfolios.
who is loyal, friendly, trustworthy, and good customer services skills.
who goes above and beyond trying to work their best with our customers, from design style, requests, and changes.
who can follow through with promised dates.
How it will work:
After the client makes their payment I will email you all the information you need for the blog design project. Designer (you) will work directly with the customer.  Commission will be split 50/50 and our blog design prices are as follow:
Blogger pacage is $150 (50% is $75)
WordPress package is $350 (50% is $175)
These prices could go up if the customer orders extra accessories. Commission will be paid to the designer 1 week before the scheduled first draft date. We may send you 1 to 3 design projects per month depending on your availability and the amount of projects that come in.
If this sounds like a job fit for you please visit this page and fill out the online application.