April 3, 2011 By The Blog Designer Network

Are you bored to tears by your bland, generic blog template? Need a website that is vibrant and inviting?
The Pixelista offers design solutions that won't empty your wallet. If you're looking for a web professional with creativity and passion for your project, The Pixelista is the right choice for you!
April 3, 2011 By The Blog Designer Network

Deluxe Designs specializes in blog and graphic design. We design personal and professional blogs including craft, mommy, photography, small business, and fashion blogs, but certainly do not limit ourselves to these. Using the Blogger platform, we provide user-friendly and finished looking design templates and work with you from beginning to end. Visit us to learn about other services such as Facebook welcome pages, logo design, Etsy, business branding and more. We love clean and elegant styles!
April 3, 2011 By The Blog Designer Network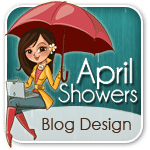 I love designing blogs and websites for everyone from the mom-preneur to the casual blogger. Using both Blogger and WordPress platforms, my team and I can customize a completely unique site for you with hand-drawn graphics or even an illustration to make your look 100% original. Plus, we have some amazing coding "masterminds" at work that can make your "what ifs" into realities! We also provide print services like business cards and invitations. Check out some of our work!
Click on any image to view!