February 26, 2009 By Amanda Padgett

Berries and Cream Blog Design, formerly called RS Designs, is celebrating their new name with a launch party. They are giving away many prizes as well as offering 25% off anything you order. However, the party ends February 28th. so you'd better hurry!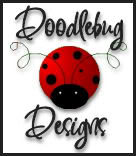 Doodlebug Designs is celebrating their one year birthday and giving everyone $10 off a custom design order. Also, a FREE custom design is being given away at Grasping for Objectivity. You should pop over there and enter, and hang around a while. Rachel, the owner, is hilarious!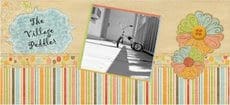 The Village Peddler's special for free CUSTOM headers only lasts a few more days. Simply become a follower during February and she will design a header for you for FREE!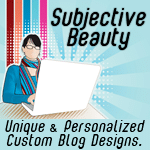 Subjective Beauty is giving away a custom blog design. To enter go to A Daily Dose of Toni (sporting a new design by Subjective Beauty) and follow the guidelines for the giveaway.

February 24, 2009 By Amanda Padgett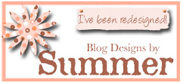 While I love using free templates, I was getting tired of the pink and green bubbles. So, Summer of Designs by Summer whipped up this gorgeous header for me and I am simply thrilled with it!
It's amazing how much a beautiful header can enhance a blog!
Now, please excuse the mess around here, though, as I will be moving things for a little while as I tweak the template (changing out from the Made by Madeline to a plain three column template). Also, I will be experimenting with colors for the background, thanks to a great post by "Old Dame" Penniwig.
Wondering how you can tweak your template, too? Simply go to one of the sites I mentioned in the post before this, or that are listed in the left sidebar. You can do it!
Special Note: Just noticed the header overlaps some of the text when viewed in Internet Explorer (I have been using Firefox more lately). I am working on fixing this problem.
February 23, 2009 By Amanda Padgett
I was ready to showcase another designer, but decided first to talk about basic blogging.
Through my surfing to find blog template designers, I have seen many blogs with great blog templates, yet they are a mess with too many buttons, pictures and buttons that are all askew on the sidebars, posts that have no paragraph breaks and more. Those things can detract from your blog design and even turn away readers.
Do you want to have a blog that is attractive, flows well, draws readers in and keeps them there a while? I strongly urge you to visit the many excellent sources of blogging tips and tricks. Go to one or more and listen to what is being said. Read the design tips they offer, listen to the pet peeves that are listed, find out all the little things you can do to improve your blog before you ever install a gorgeous free template or contact designer for a custom blog design.
The authors at my favorite blog-aid sites were successful with their own blogs before starting a blog-tech blog.
Here are the one I frequently go to:
Modern Media Mom (also the designer at Fruition Designs).
Darn Good Blogging (also the author of Simple Mom).
Blogging Basics 101 (also the author of Bloggy Giveaways).
Blog Coach (also the author of Baby Cheapskate).
There is also a forum at Blog Coach where you can ask Angie, the owner, and other bloggers about anything related to blogging.
Hopefully as I grow in my confidence with blogging, I will feel qualified enough to give advice, but for now, I will simply point you to the experts!

February 19, 2009 By Amanda Padgett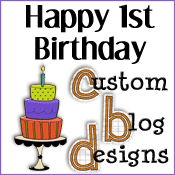 Diana, the designer at Custom Blog Designs is celebrating the studio's first birthday and boy is she going all out! She is giving away a custom blog design, worth $45 to one winner. Go read her birthday celebration post and see how to enter.
But wait! There is more! She is also having a party on Saturday, February 21, from 10 AM-noon, CST. All participants get an extra entry into the blog giveaway, which will be drawn at 5pm CST.
Here is the party schedule:
10am- Makeover game posted- 2 winners, each get a custom digital brag book (using winner's photos).
10:30am-noon Chat window will be posted on her blog, chat will feature Q&A with Diana and some fun games with prizes.
11:15am- Blog quiz game posted- 1 winner gets choice of 4 headers that she has created that will be customized for them.
Now, here is a little showcasing for Custom Blog Designs. Diana is a talented designer who has done many creative things with headers and blogs. She started Custom Blog Designs one year ago and during that time she has redesigned over 60 blogs and provided other graphic services to many wonderful clients.
Also, during the past year she has also donated $299 of her profits to Starfish Foster Home for special need orphans in China. So, when you order a design from Diana, you know you are helping a very worth cause.
Below are just a few of the beautiful blogs or headers she has designed.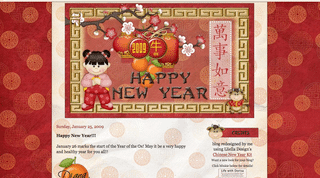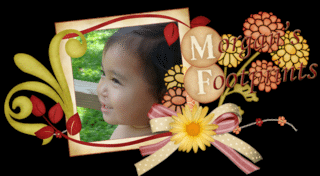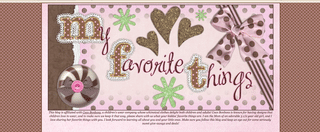 If you are in need of a new header or a whole new template design, head over to Custom Blog Designs and join in the party. If you already have the design of your dreams for your own blog, tell a friend-in-need about it.

February 17, 2009 By Amanda Padgett
The last designer I showcased was Smitten Blog Designs and I was ready to showcase another designer this week until I discovered that today Smitten Blog Designs has just launched i.Smitten, a site dedicated to very affordable, beautiful premade blog templates.
Each blog templates at i.Smitten is just $5!
That price is perfect for the many mommy bloggers who are on a tight budget (who isn't these days). Since the price of the templates is next to nothing, if you choose to add on some extras like a signature or a button or two, you can still afford to do so.
Here are some of the gorgeous premade templates they have made: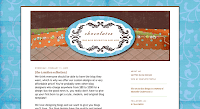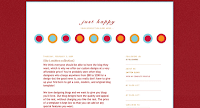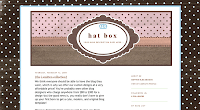 To purchase a template, simply click "add to cart" under the template you want and pay via Paypal. Once you have paid, you are taken to your template, complete with instructions on how to install it.
I purchased "Just Happy" (for $5 of course) and within 5 minutes I had the template installed on a new blog I just started. Here is the result. It was amazingly simple!
I am very excited about i.Smitten and know of several friends I think would love these templates and the price.
February 14, 2009 By Amanda Padgett I hope you all are having a lovely Valentine's Day. If you are looking for Valentine's buttons or backgrounds to add to your blog on this special the day, read this post. The above button was found at April Showers.
I have shared my best Valentine's Day memory over at Moving Forward, my personal blog. Come on over if you have time.