January 24, 2009 By Amanda Padgett
I am excited that right at the launch of this blog there are three giveaways available to share with you! If ever you wanted to a free makeover for your blog, now is the time to try.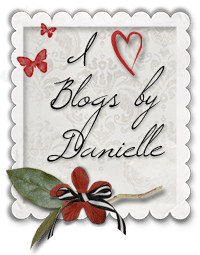 Blogs by Danielle is giving away a free makeover. To enter you simply go to her site, become a follower (great for hearing about giveaways, freebies and new designs), post about the giveaway on your own blog and then leave a comment for her. Winner will be announces January 30th.

…………………………………………………………………………….. April Showers is giving away quite a few things. Two winners will be chosen in each category.
Totally Awesomely Amazingly Wonderful Customized Blog Layout! Of course this is going to be the numero uno prize silly head! The winners get one of everything under the Blog TLC link above.

A $40 gift basket filled with TONS of customized mark. and Bath and Body Works products! Luxurious shower gels, yummy lotions, makeup, hair styling products, accessories, jewelry and more! Click on the link —–> on the right sidebar to go to my online store and pre-browse!
Custom Illustration! How cute would you look as a cartoon? Adorable!!! Full body, half, or headshot available. You can use it as your avatar, incorporate it into a header, or even print it out and put it on cards or embellishments. Great for Etsy stuff!
10 winners will get 50% off any blog TLC items of their choice!
Wow! With so many things being given away, you have a really good chance! To be entered in the drawing, you must add her giveaway button to your side bar (she explains how), post about the drawing on your blog and leave a comment on her blog.
Be sure to read through the ways to get additional entries. Deadline for entries is February 1st.
………………………………………………………………………………..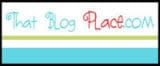 In honor of their grand opening, That Blog Place is giving away 10 free headers. Simply leave a comment on their blog and you are entered. Giveaway ends February 1st.
I have entered all of them already and if I win something, I am going to give it away here in February!