February 3, 2010 By The Blog Designer Network
At first glace this post may not seem to fit with the direction and purpose of Beautiful Blog Designs, but it does so bear with me.
Everyone knows, or should know, that adding pictures to your blog posts really helps gain the reader's attention and sometimes helps explain crafts, tutorials and more. Everyone on the planet knows about the Pioneer Woman, right? Her pictures are amazing, entertaining and educating. Her shots used for her recipes help take the mystery out of cooking. Or, what about A Soft Place to Land? She has wonderful craft ideas and always share several pictures so that her readers can see the craft, step by step.
Now, before adding those pictures to your posts, make sure they look as good as they can. Regardless if you use a point and shoot camera or a DSLR, editing your pictures can make a world of difference. A hugely popular program is Photoshop, but it comes with a huge price tag. A stripped-down version of it is Photoshop Elements, which is much more affordable.
Now, if you don't have a editing program, no worries. There are several free ones you can use online (do a Google search and you'll find many). One that come highly recommended is Picnik.com. And before you fuss about not having to learn how to use it, there is an excellent post at TidyMom about it today. She describes how she edits her photos, makes collages and adds words to pictures.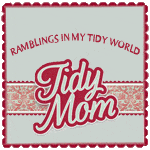 Do you use a free online editor? If so, I'd love to hear about it. Leave the program and the address and I'll add it to this post.
Here are some recommended by BBD readers:
Thank you, SueAnn, Elizabeth and Emmy for taking a moment to share with us what works for you.