January 21, 2009 By Amanda Padgett
I have to start somewhere and I decided to start with Designs by Summer. I came across her site when I was reading someone's blog (honestly I cannot remember which one). After reviewing her portfolio, I was impressed by both the quality of her designs and the price for her services. The phrase she uses is "Beautiful Designs, Wallet Friendly Price," and she is spot on.
Summer is a self taught designer, who had her start with digital scrapbooking first, which turned into blog design after teaching herself about HTML and CSS. Examples of her work can be seen by going to iMommy, or Org Junkie's Product Reviews.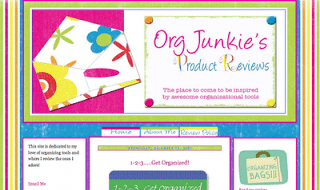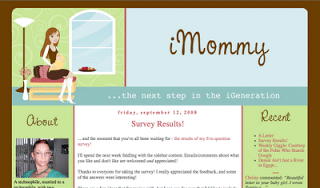 Prices for new blog design are set by package and range from $35 to $100. She also can make headers (ex: Inspired Mama Musings above), buttons, signatures, awards, Etsy banners and avatars for $3 to $15.
My personal blog, Moving Forward, needed a face lift in a major way. The template I am using is a free one, and beautiful, but it does not fit my personality. Last week I contacted Summer to design a new template just for me. I will share the new site (and button) once the template is up and running.
January 21, 2009 By Amanda Padgett
Hi there! I am glad you have stopped by. This blog is in its infancy, but I hope you find it beneficial anyway.
The purpose of this blog to show case the many women who design blogs either as a hobby or as a part time business from home. I started blogging about six months ago, and really only started following other blogs about two months ago. I was so amazed by the beauty and style of some of the blogs and wanted that for my own. Many hours have I spent looking at blog after blog to see who they were designed by, then going to that designer's site.
Through my researching, I found many, many incredible designers and I thought I would pass that information along to those who may be interested in updating their blog's look. Several of the sites offer free templates, some simple, some more elaborate. Many designers offer premade templates, which can be purchased for a small fee.
Please be patient as I find the right feel and design for this blog. I have dozens more designers to add, and I sure the lists will continue to grow as I discover new ones.
Next week I will be giving away a premade template from a fantastic designer, with the winner choosing the template, so make sure to check back in!