July 1, 2012 By The Blog Designer Network
May's featured designer is Jessica at The Pixelista!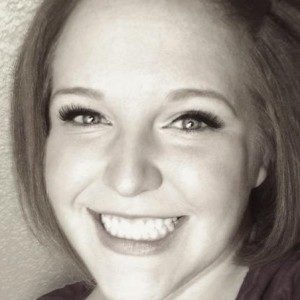 My name is Jessica Barnard, and I am a twenty-something with a passion for all things art and design. I am more than a little obsessed with the era of the late 50s to early 60s, and subsequently I am a serial collector of domestic hobbies like baking and sewing.

I am a classically trained Graphic Designer with roots in the publishing industry. I discovered my knack for web development when I sought out to customize the design of my blog in 2005, and it naturally morphed into my full-fledged career.

When I'm not glued to my computer beautifying the internet (which, *cough* I'll admit is most of the time!), I love seeing movies and taking joy rides on my vintage pink cruiser bicycle.
Here is what some of her former clients had to say in their nominations.
Jessica is an amazing designer. I love her work and she totally revamped my site and I've gotten so many compliments on it. She's creative, thoughtful and is very pleasant to work with. — Stacie Vaughan, Simply Stacie
Jessica was a dream to work with – not only did she design me a beautiful new website, but she was very fast, and answered all of my questions. Jessica is the only designer that I will use from here on out! — Jessica, MomVantage
I asked for something totally unrelated to what Jessica usually does and she delivered above all expectations. She was and is a delight to work with and is brilliant artistically. She pulled my scattered thoughts together and came up with something totally me. Basically, she rocked it. I love the girl, best investment I've made in my business hands down. — Annie Valentine
I am nominating Jessica aka the Pixelista because she is absolutely extremely talented! Jessica created my website for me and she took my suggestions and input and completely ran with it! Jessica was very professional throughout the process and is obviously very talented! — Andrea Abeyta, Forever Frazier
Here are some examples of Jessica's work:
You can follow Jessica on Facebook and Twitter. Be sure to check out The Pixelista!