January 26, 2010 By The Blog Designer Network
This giveaway is now closed.
Congratulations to the winner, Summer, comment #17, from Lady Luck's Abode! 
(I usually paste in the Random.org part here, but I exited out of the page and can't get back. It was #17, I promise LOL).
 
Today we have the Grand Prize to finish off the birthday bash for Beautiful Blog Designs and I am very excited to be hosting a giving away for a custom blog design by 7M Designs!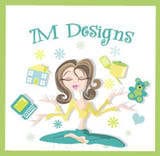 Kim, the designer at 7M Designs, has decided to reinvent her design business this year, and she started off by giving it a new name. The design business was formerly BB Blog Design, but she renamed it 7M (after her personal blog, The 7 Millers) to incorporate all her design work including Christmas cards, birth announcements, web sites and more.
Here are a few of her designs that I love: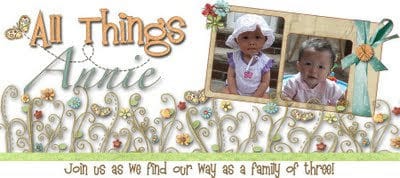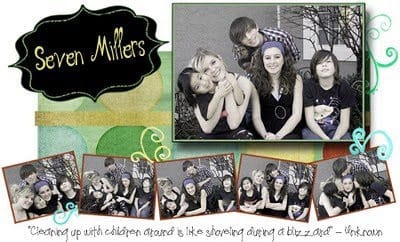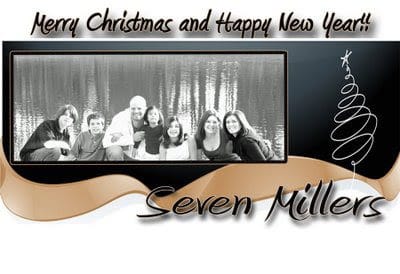 I love that right when BBD is celebrating the anniversary of it's launch, we are helping a designer celebrate the relaunch of her business. That's why I keep Beautiful Blog Designs going, to aid bloggers and designers – it just feels good!
The prize for this giveaway is a custom blog design that includes:
Custom header
Backgrounds
Custom sidebar tabs (up to 5)
Custom signature
Installation (of course)
Here are the giveaway specifics:
To enter simply leave a comment telling me what your blog is about (food, photography, homeschooling, crafts, a mixture, etc.).
Earn a second entry by going to Kim's portfolio and coming back here to tell me your favorite design. Make sure to leave your answer in another comment.
The giveaway runs from Tuesday until Thursday, January 28th at 11:00 PM EST.
The winner will be chosen via Random.org and she has one week to claim their prize via email to Kim or a new winner will be chosen.