January 22, 2009 By The Blog Designer Network
Please read this post to see the changes made recently for bloggers and designers.

What is Beautiful Blog Designs?
Beautiful Blog Designs is a blog dedicated to helping bloggers find free and premade blog templates, as well as showcase the many talented female blog designers. Most of the designers listed here are work-at-home moms who design blogs as a way to bring in extra income for their family. Beautiful Blog Designs is more than just a list of designers, though. Read this post to see all the BBD has to offer.
I do not receive any compensation from any designers or bloggers for featuring their blogs or advertising sales and giveaways. Nor do I receive free designs for this blog or my personal blog, Moving Forward. When I recommend a designer in a post or by use of their button in my sidebar it is because I think they are talented and have a great service to offer.
Giveaways offered here are almost always purchased by me, out of my own pocket. Why? Because they are fun and I truly enjoy helping others. Occasionally a designer will ask me to host a giveaway, and I am always clear that it is coming from them, not me.
How did Beautiful Blog Designs get started?
My name is Amanda and I have been blogging since August, 2008. I was quite satisfied with my generic Blogger template for the first few months until I really started visiting other blogs. I was amazed by the beautiful blog templates and wanted one for myself. After much searching, I discovered Simply Fabulous Blogger Templates and gave my personal blog, Moving Forward, a free facelift. After a while I upgraded to a custom design by Designs by Summer.
Each time I visited a blog, I was very intrigued by their blog design, checking out the designer who created it. Sometimes I found free templates provided by the designer, sometimes premade. I was bookmarking so many, I thought I would start a blog to help other new bloggers find a way to beautify their blog, either with a free template or by purchasing a premade or custom design. Thus Beautiful Blog Designs was born (with a free template from Made by Madeline).
As for the design of BBD, the current design was created by Designer Blogs. Previously I have worked with Designs by Summer for header and custom navigation bar. I highly recommend both designers!
Who is Amanda?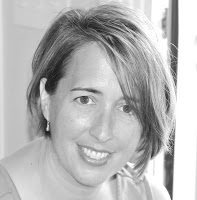 I am a homeschooling, work-at-home mom of four children, ages 11 to 4. I live in rural SC and take pictures of my kids and cows. For the past three and a half years I have been a consultant and supervisor for Usborne Books. How I find time to blog, I do not know.
I enjoy helping others and that is what BBD is all about.
Let others know about BBD with this button:
If you benefit from this blog by finding a free or premade design you like, or find a designer you want to work with, please let others know how you found it by using the button below for a few days after installation. Or, if you think this site is just too darn neat and want to shout if from the roof tops, add this button to your sidebar.