January 23, 2009 By The Blog Designer Network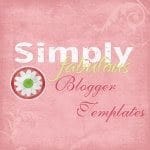 If you want a huge selection of gorgeous FREE templates go to Simply Fabulous Blogger Templates. The designer there is Lena Toews and she has shared many, many incredible templates for you to use, 100% free of charge. You simply browse through the categories and pick out the one you want. She has also provided a wonderful tutorial on how to change your own templates.
After looking out on the Internet for quality blogger templates, she decided to start making her own templates in her free time. Simply Fabulous Blogger Templates has a simple goal: to create beautiful, stylish, free and functional templates for those using the new blogger beta. If you are after a more original design, she also makes inexpensive custom blogger designs.
When I wanted to change from my plain Blogger template, her site was the one I went to. There were so many beautiful templates, it was hard to choose just one. Following her excellent directions I had the template loaded in less than 5 minutes.
Here as some examples of her free templates: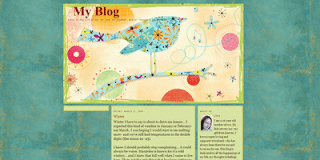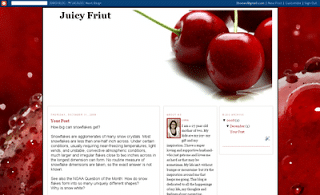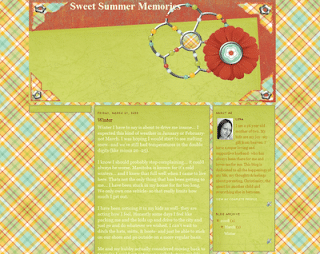 If you are looking to upgrade your template, but don't have the money right now for a custom one, shoot over to Simply Fabulous Blogger Templates. Lena is sure to have one that is just right for you.