December 6, 2010 By Dawn Farias
Paula Deen's Pumpkin Gooey Butter Cake has become an annual tradition at our Thanksgiving table.  Mostly I love that it can be baked in a larger pan than the expected pie-sized ones and so I can feed more people with less effort than baking several pumpkin pies.  This past holiday I searched briefly for a similar bar recipe to substitute for pecan pie.  I found one at the Comfort of Cooking.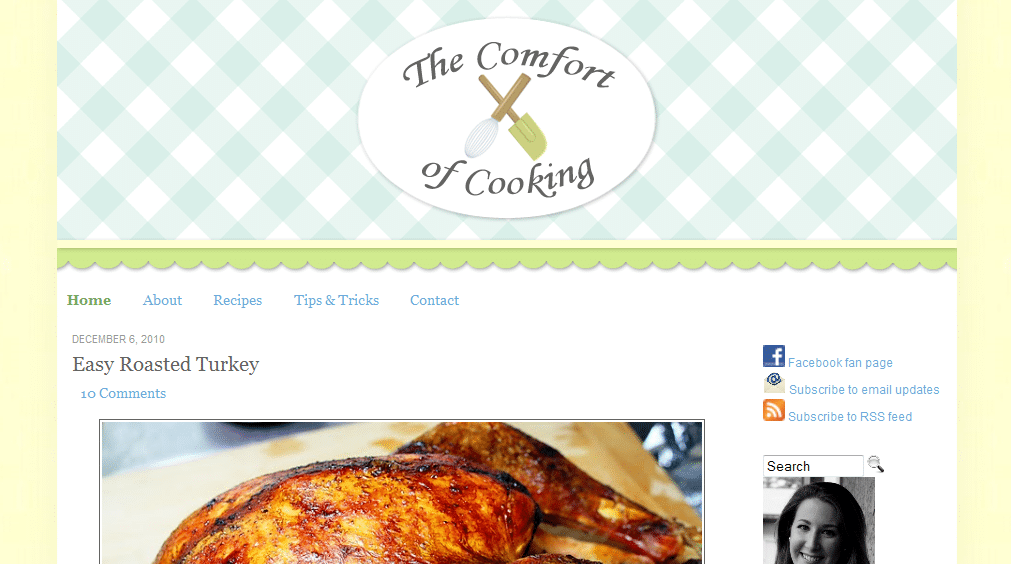 Well, I found it a bit late for Thanksgiving dinner but am hoping this December's holiday season will provide a reason for trying it out.  In the meantime, let me tell you what I like about this blog's design:
soft, welcoming color palette
clean, open design
an icon in the header that lets you know yes, this IS a cooking blog
simple, uncluttered sidebars
easy to find social media icons and search bar
great pictures coupled with engaging dialogue
"click here for the recipe" that allows you to see the rest of the post, this helps keep the home page of the blog uncluttered
the option for a printable recipe is provided
These little customizations throughout let me know it is well cared for and loved.  And who wouldn't want to visit a site like that?
Thank you, Georgia, for a beautiful blog!